These fun little signs were made for the lovely letterpress studio,
Lark Press.
The lettering was written with these perfect-for-signs brush tipped markers:
The orange "swirly's", (a calligraphic term you may or may not be familiar with) were drawn with the prismacolor markers: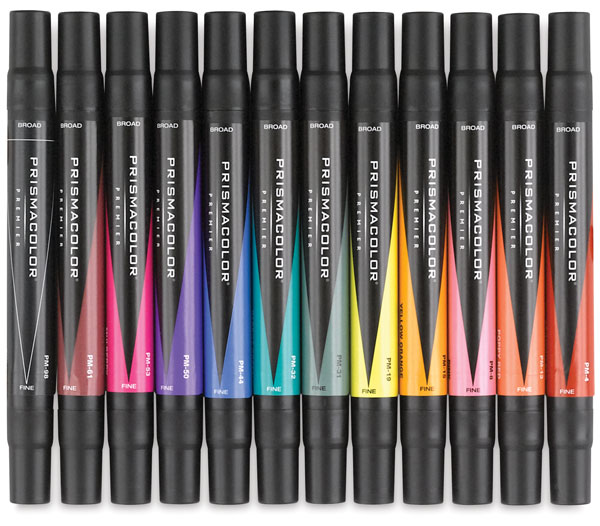 I love these markers. 2 colors were used for the signs. They blend beautifully!
"Create four line widths from one double-ended marker.
One end has an extra broad nib that lays down color fast with paintbrush-like strokes,
and the other end has a fine nib for sketching, detail work, or cleanup."