If you are anywhere near as enamored with gorgeous papers, ribbons and labels as I am, this package exchange is just the thing to make your day! I just signed up for this on "
Oh, hello friend
", and you should too!
The lovely package exchange is a swap of lovely things with an emphasis on ...
packaging
! It is for anyone who appreciates a
good package
: both receiving and sending them.
Ideas:
item ideas you can include in your lovely package: photograph prints, notebooks, pencils, stickers, stationery, pretty packaging supplies, pouches/wallets, eco-goods, stuffies, candles, coasters, pins, jewelry, scarves, bags, soaps, vintage goods, mix tapes. buy from etsy or local!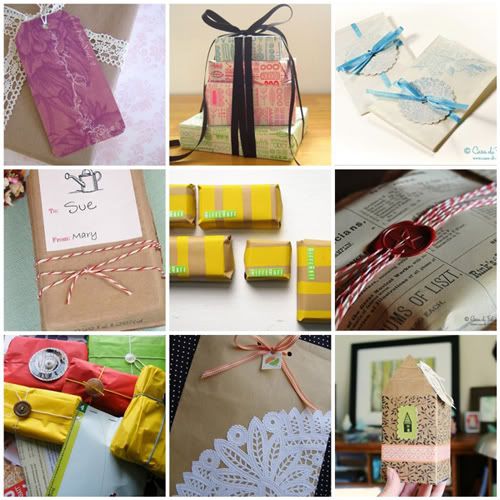 Dates:
Sign ups will remain open until Monday, July 27 so you have a few days left to sign up and tell a friend! Partners will be assigned
Tuesday, July 28
and you will have about 2 and a half weeks to send your package! Please plan to have your package sent by
August 14
.
Head over to the package exchange post on "
Oh hello friend
" blog for all the details and sign-up form! Have fun!!